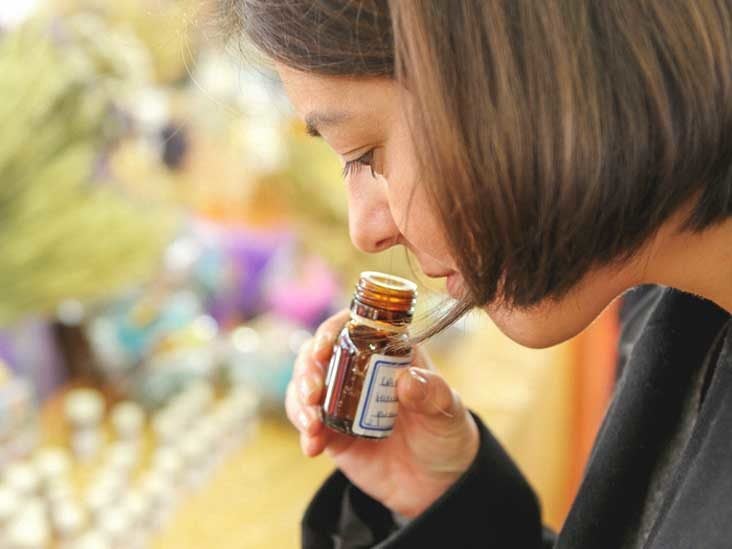 Introduction- Each clinical environment is different. The following steps are generalizations to help you think through an assessment and choose the appropriate delivery method and essential oil. Always follow the policy and procedures of your organization if any are in place.

Step 1: Assess the patient / client for obvious causes of nausea, vomiting, or gastrointestinal (GI) upset
Nausea, vomiting, or other GI upset can be caused by an illness, pain, pregnancy, or other metabolic changes, as well as by anxiety and certain medications. You may already know some aspects of the patient's condition, but check to see if there anything else might be impacting the patient. Your scope of practice will guide your assessments.

Step 2: Select the essential oil and delivery method
Generally, essential oils for nausea are delivered with the inhalation method. Topical massage may be effective for light abdominal massage for abdominal spasms, but it might also be irritating for the patient to have anyone touch the abdomen. Appropriate dilution is required for topical application. If more than one essential oil or blend is available, include the patient in the decision.

Inhalation
Direct inhalation is more effective for nausea than indirect inhalation from a diffuser. Place 1–2 drops of chosen essential oil on a cotton ball or similar material. You may also choose more than one essential oil to create a blend. This is especially recommended for patients undergoing chemotherapy, to prevent a negative emotional association with one particular scent. If using more than one oil, put one drop of each oil on the same cotton ball: for example, one drop peppermint and one drop lemon. If using aromasticks, put a total of 15–20 drops on the wick (e.g., 10 drops peppermint and 8 drops lemon).

Topical
Use the selected pre-diluted (2–5%) essential oil for a light abdominal massage to reduce spasms and stimulate peristalsis by massaging in the same direction as the colon evacuates. Begin at the lower right abdomen, move up the right side, across the upper abdomen, and down the left side. Repeat the movement in a smooth, continuous massage.

Essential oils with antispasmodic therapeutic properties

Roman chamomile (Chamaemelum nobile)
German chamomile (Matricaria recutita)
Ginger (Zingiber officinale)
Lavender(Lavandulaangustifolia)
Lemon (Citrus limon)
Mandarin (Citrus reticulata)
Peppermint (Mentha x piperita)
Spearmint (Mentha spicata)
Sweet orange (Citrus sinensis)
Essential oils with carminative therapeutic properties (reduce or prevent intestinal gas)

Cardamom (Elettaria cardamomum)
Roman chamomile (Chamaemelum nobile)
German chamomile (Matricaria recutita)
Fennel (Foeniculum vulgare)
Ginger (Zingiber officinale)
Peppermint (Mentha x piperita)
Spearmint (Mentha spicata)
Essential oils with gut-calming therapeutic properties

Roman chamomile (Chamaemelum nobile)
Lavender (Lavandula angustifolia)
Lemon (Citrus limon)
Step 3: Provide education to the patient and/or family prior to delivery
Identify the oil(s) you have selected, and explain how they may help. Provide alternatives if the patient has preferences and you have options. Demonstrate techniques for the patient and/or family and have them practice with you. Provide any necessary safety information.

Step 4: Evaluate effectiveness
Just as with other patient treatments, reassessment is imperative. Patient needs may change as their condition changes. A patient may also want to try a different essential oil, blend, or delivery method as time goes on. Document in accordance with your profession and organization standards.


Mr. Nitin Nama, Assistant Professor, School of Pharmacy, Career Point University, Kota